The best way
to get your tailored retinoid – online.
The most effective retinoids can't be store bought. So we get them delivered to you from our network of online doctors.
Life
tested
"It feels good to use cruelty, fragrance, and paraben free tretinoin and hyaluronic acid! Also, shoutout to Dear Brightly's customer service team. They're ridiculously good."
Cecilia
Member since 2017
Life
tested
"I've personally used this product for four months, and it's given me the glass skin of my dreams."
Zoe
Lifestyle writer & editor
Life
tested
"Retinoids have been studied for over 50 years and science has shown that consistent retinoid use can reverse sun damage and improve overall skin health."
The Skinny
Advantages of derm-grade retinoid over retinol
We make it easy to get a
Derm-grade retinoid
✓

Tretinoin (i.e., derm-grade retinoid) is 20x more potent than retinol. (PubMed).

✓

Contains retinoic acid, the key ingredient that is a natural collagen booster.

✓

Has over 50 years of research proving its long-term safety and efficacy.

✓

FDA-approved to treat photoaging.

✓

Has protective effects against precancerous skin lesions.

✓

Requires skin evaluation from board-certified provider.
What they do
The Power of Retinoids
Wrinkles
Stimulates the production of collagen, improving the appearance of fine lines and wrinkles.
Pores
Clears cellular debris around enlarged pores, making them appear smaller.
Acne
Decreases comedones and their precursor, thereby decreasing noninflammatory and inflammatory acne.
Roughness
Improves roughness by reducing the layer of dead skin cells and increasing glycosoaminoglycan (GAG).
Sun & Dark Spots
Improves pigmentation of freckles, melasma, sun spots and dark spots by dispersing melanin granules.
What we believe in
Dear Brightly Makes Life Easier
Premium ingredients
Formulated by dermatologists, ingredients are cruelty, paraben, and fragrance free.
Tretinoin + hyaluronic acid
The dream team: Tretinoin, the natural collagen booster, and Hyaluronic Acid to help retain moisture.
Easy online doctor's visit
We're a one-stop shop. Our service includes an online consult, all from the comfort of your home.
One-stop shop
Now $200 only a $29 consult
To get a retinoid, you'd have to make an in-person doctor visit, which is overkill and can cost up to $200. With Dear Brightly, you get the the ease of an online derm consult and your tailored retinoid delivered to you.
Ok. Let's go.
How it works
1

Share your skin story in minutes

After checkout, share details about your skin.

2

Your doctor tailors

Your doctor evaluates your skin profile and writes a prescription, if applicable.

3

Voila! Retinoid in the mail

Get your tailored retinoid cream delivered to you.
You heard it here first
Dear Brightly
Stories
"Surprisingly, I have saved so much in the long-term. Besides saving on derm visits, I also don't need to buy other products anymore when retinoids kinda do it all. So happy retinoids came into my life. I keep my routine really simple, and my skin has never felt better."
Amy
Member since 2018
"It hurts my wallet to know I was spending so much on a 10-step routine when all I needed was a retinoid. I'm saving so much time at night during my routine as well as in the morning when I can leave my house fresh-faced. I'm so grateful to have access to this service."
Lydia
Member since 2018
"I heard about Dear Brightly through a good friend of mine, and I'm so in LOVE now too. They were incredibly trustworthy, easy to use, and after seeing initial results, I now actually use it to upkeep my skin. My skin is clearer and fresher-looking. I recommend this to anyone in their 20s."
Arielle
Member since 2019
"After dealing with moderate acne for many years, I was so happy to see the difference that retinoids made! I don't have much free time to spend on skincare but using Dear Brightly's service is a quick step to good skin anyone can do."
Patrick
Member since 2019
"Goodbye forever to spending an hr at the derm to get a prescription for a tube of toothpaste consistency, hard to spread tretinoin. Hello Dear Brightly, the same exact thing for 0 time, less price, and that smooooth texture I love. Feels like a daily indulgence. Love you humans over there with the best customer service!"
Yvette
Member since 2018
"My skin has been so much better since using a retinoid. I had never used one before, although heard of them as a holy grail. I was a bit nervous, but my derm ramped me up and eased me in by tailoring. So I felt super comfortable. Their customer service team is so good and you can tell they care."
Amisha
Member since 2019
"A friend of mine is a derm, and basically said that every derm uses one as a nighttime essential. I used to use retinol but finally upgraded to a retinoid. Had known of Dear Brightly for awhile, and looking back, I really can't believe it took me so long to use."
Bethany
Member since 2018
"Skincare used to stress me out before Dear Brightly - I assumed I had to buy at least 10 products, and pay a lot for them. I also had no idea what products would help with my specific skin concerns. Running my own business, I barely have time to wash my face sometimes, so I love the fact that I just need to apply my retinoid and some night cream and I'm good to go."
Amanda
Member since 2019
aging
is living
(everyone is doing it)
You deserve the best ingredients life has to offer – on your plate and on your bathroom counter. The effect will bring out the best version of you, now and forever.
Community Reviews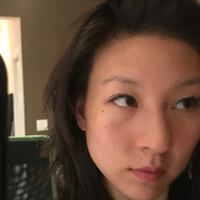 DB Member
I just turned 30 this year and I don't think my skin has ever looked better. Plain and simple: I love Dear Brightly and I thank them for educating me on how to take care of my self!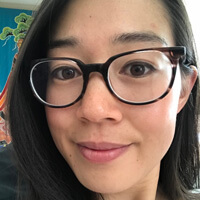 DB Member
This salve is one of the top 3 products I've ever used on my face, hands down. It's lightweight yet super hydrating and the moisture lasts all day (and night!). It fills in and plumps up those fine wrinkles around my eyes. I also have Sjogren's syndrome and this salve has helped me combat that tremendously.